A tailor-made happy box, that's uniquely yours
How it Works
1. Take the 2-minute quiz

We'll ask 11 questions to understand your lifestyle and current mood.

2. Curators at work

Our curators will put together 7-9 personalized surprise products to fit your unique needs at this moment.

Happiness at your doorstep

Your unique Box of Happyness, filled with joy will be delivered to your door in 3-7 business days.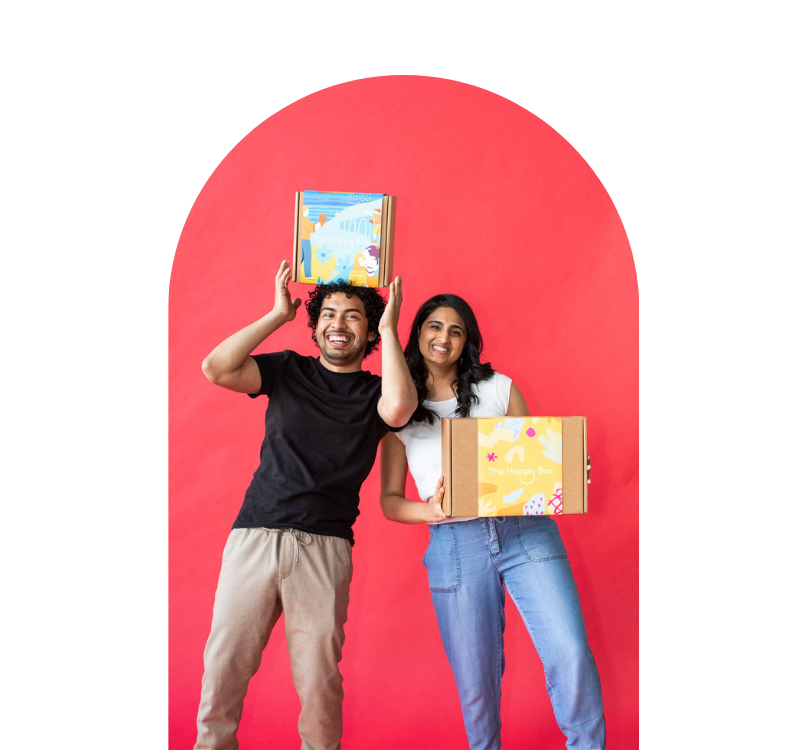 Our inspiration behind designing Your Box of Happyness.
Our newest offering is all about celebrating YOU. Whether you want to uplift yourself on a gloomy day or double down on that positive energy, there's nothing more empowering than self-love.
The last three years have been a rollercoaster; we have lived through a global pandemic and are now navigating uncertain times. Through it all, you've sent gifts to people in your life to bring them a little extra happiness. And now, it's your turn.
Get your Box of Happyness, sit back, and enjoy!
Create my box of Happyness